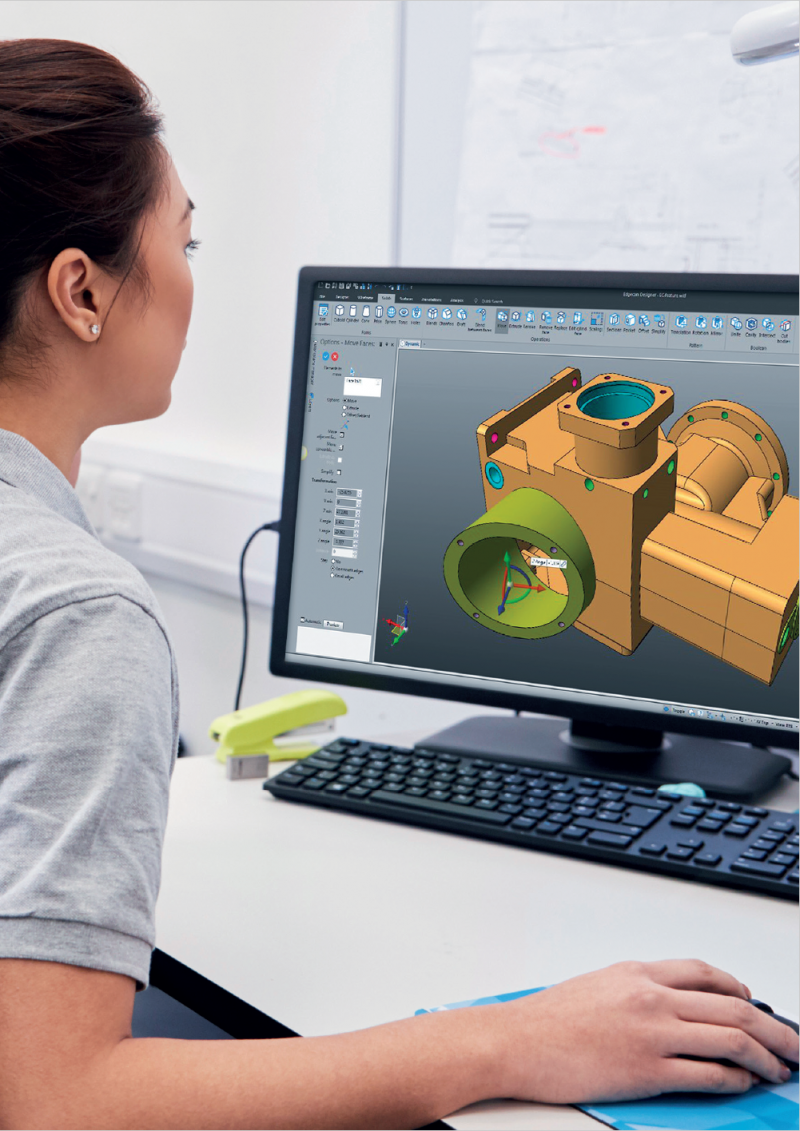 Alphacam Designer
Alphacam Designer is the ideal solution when it comes to designing, modifying and repairing and to prepare solid models for programming on Alphacam.
Direct modelling
Compared to the traditional modeling systems, Alphacam Designer releases the user from all constraints.

Easy to use
Thanks to a limited number of commands, the software is easy to use and self-explanatory.

Solid models repair
It is not unusual to receive solid models with missing or truncated surfaces. Alphacam designer offers repair tools in order to get to solids ready for programming.
Solid models simplification
Certain solid elements are not useful and can interfere with programming. Alphacam Designer helps simplify the solid models and prepare them quickly before being sent to Alphacam.

CAM adjustment
Alphacam designer automatically generates solids perfectly adapted to programming tasks with clean surfaces and meshing adapted to the CAM software.